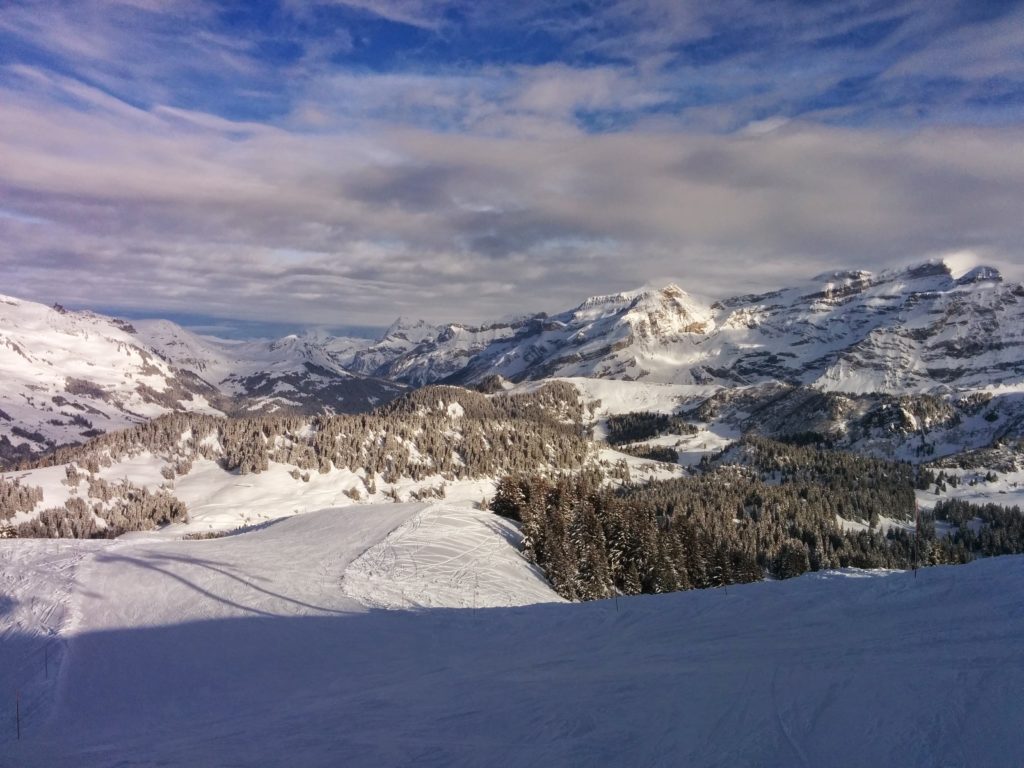 Outdoor
From Monday to Thursday, 11:00 to 17:00, participants had time to enjoy some skiing, walking, make use of the hotels fitness and wellness facilities or explore the lively village. Extra activities were not organised by BASP Frontiers. Ski passes were available at the small train station leading you to the slopes, 50 meters away from the Hotel Viu. For more information on the ski facilities, see the Villars-Gryon Ski page. Ski equipment can be rented from Happy Ski. All participants enjoyed the 20% Happy Ski discount announced on the Happy Ski website.
Meals
Lunches were either taken at the Hotel Viu between 12:00 and 14:00 every day from Sunday to Friday, or as lunch packs, at the participants' convenience.
Dinners every night took place just after the end of the evening session. They were hosted in alternance in the restaurants of our host hotels (Sunday and Tuesday at Hotel Viu's Chinese restaurant; Monday and Wednesday at Hotel Victoria's Italian restaurant). A special Swiss Raclette dinner was organised on Thursday evening at Hotel Viu after the Best Contribution Awards ceremony.
BASP Frontiers dinners are organised as professional networking events, and partners are not admitted.